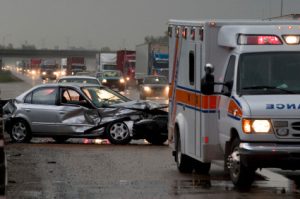 Being injured in an accident can cause a lot of uncertainty about your future. Your injuries might inflict lasting pain or debilitation, along with expensive medical bills and lost wages. At Connolly Brennan Ralabate, PC, our Westport personal injury lawyers are committed to helping injured accident victims with top-quality legal representation in Connecticut. We can help you pursue the justice and financial compensation that you deserve after a serious accident. Request a free consultation with our Westport injury attorneys today.
Why Choose Us?
We are a full-service personal injury law firm. This means that we can handle all legal aspects of your claim while you focus on recovery.
Our Westport personal injury lawyers have decades of experience litigating many different types of personal injury cases. We tailor our legal services to meet the needs and goals of each client.
We can use aggressive legal tactics to achieve the case results that you need. We have the ability to take your case to trial in Fairfield County, if necessary.
Westport Personal Injury Page Quick Links
Do You Have a Westport Personal Injury Case?
In Connecticut, if someone is injured because of another person's carelessness or recklessness, the victim (plaintiff) can file a personal injury case in pursuit of financial compensation to make up for their injuries and losses. There must be proof, however, that the accident or injury was caused by the wrongful act of the other party (the defendant). Most plaintiffs base their claims on the legal theory of negligence. Someone is negligent if he or she does not use a prudent amount of care for a situation.
To prove negligence in a personal injury case in Westport, there must be evidence of four elements:
Duty of care. A duty of care is an obligation to act in a certain way to ensure the safety of others, such as a driver's duty to follow roadway rules
Dereliction of duty. A dereliction or deviation from the duty of care can refer to anything that another party wouldn't do if they were being reasonably careful.
Direct cause. The defendant's action or omission must be the proximate or actual cause of the plaintiff's injury.
Damages. There must be compensable losses, or damages, connected to the defendant's breach of duty. Common examples are injuries, lost wages, medical bills and property damage.
If a person or party commits an act of negligence and this injures someone else, the negligent party can be held liable, or financially responsible, for related losses. Find out if you have a case during a free evaluation at Connolly Brennan Ralabate, PC.
Our Practice Areas
We accept many different types of cases at Connolly Brennan Ralabate, PC. Our Westport personal injury lawyers have experience with a variety of case and injury types. We can handle all the following types of cases, and more:
Truck accidents
Motorcycle accidents
Bicycle and pedestrian accidents
Slip and fall cases
Dog attacks
Premises liability
Product liability (defective products)
Brain injuries
Spinal cord injuries
Medical and dental malpractice
Wrongful death
Discuss your legal rights with our Westport injury attorneys after any type of accident in Connecticut. We will listen to your story and give you legal advice about what to do next. We are selective in the cases that we accept so that we can give our undivided attention to each and every client who comes to us for help.
If you were injured in a recent accident in Westport, Connecticut, you may be entitled to financial compensation from one or more parties. Discuss the merits of your case at no cost or obligation to hire us. Schedule your free consultation today by calling (203) 493-0093 or giving us a brief description of your accident in an online message. We will be here for you through every step of the recovery process.