A car accident can be an overwhelming and devastating event. If you were recently injured in a car accident in Westport, Connecticut, you may be entitled to financial compensation from the other driver's insurance company. While money won't solve everything, it can help you hold someone accountable and move forward with greater financial peace of mind.
Our Westport car accident lawyers at Connolly Brennan Ralabate, PC can help you with the claims process. We will advocate for your rights during a claim against an at-fault driver, insurance company or another party. Discuss your case in more detail during a free consultation today.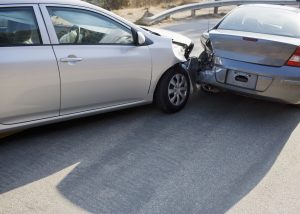 Why Choose Us?
We aren't intimidated by auto insurance companies or the prospect of going to court. Our Westport personal injury lawyers will work hard to maximize your financial outcome, no matter what it takes.
Our accident attorneys have over 30 years of experience in car accident law. We understand how these cases work and what to do to help each client.
Your attorney will expend the time and effort necessary to build a compelling car accident case on your behalf. We are passionate about serving our clients.
We represent clients using a contingency fee payment arrangement. This means we only charge attorney's fees if and when we succeed in winning the case.
Westport Car Accident FAQ
Why Do You Need a Westport Car Accident Lawyer?
Going through the legal process after a harmful accident in Westport can be difficult on your own. A Westport car accident lawyer will have the experience, resources and know-how to fight for a positive result on your behalf. For example, an attorney will understand Connecticut's car accident laws and how to properly navigate them. From taking over negotiations with an insurance company to bringing a lawsuit with the civil courts, your lawyer can handle the legal side of your case while you recover.
What Are Common Causes of Car Accidents in Westport?
Human error is the number one cause of car accidents throughout Westport, Connecticut. Every day, drivers get behind the wheel and make dangerous mistakes that put those around them in danger. These mistakes include:
Distracted driving
Texting and driving
Drowsy driving
Speeding
Red-light running
Tailgating
Making illegal turns
Failing to yield the right-of-way
Making unsafe lane changes
If you believe the other driver is at fault, our Westport car crash attorneys can help you prove this to recover fair financial compensation. We can also investigate your collision for other signs of fault, such as a roadway hazard or defective vehicle part.
Is Connecticut a Fault or No-Fault State?
Connecticut is a fault (or tort) car insurance state. This means the driver who is at fault for causing a car accident will have to pay for related expenses. All drivers in Connecticut must carry liability insurance to cover the costs of car accidents that they cause. In no-fault states, drivers use their own personal injury protection insurance to pay for their losses, regardless of fault.
What Damages Are Available in a Westport Car Accident Case?
If you or your attorney can prove your grounds for bringing a car accident claim in Westport, you could receive financial compensation for many different related losses, including:
Past and future medical bills
Property damage repairs
Rental car costs
Lost wages
Lost capacity to earn
Permanent scarring, disfigurement or disability
Pain and suffering
Death benefits
Punitive damage
Discuss the value of your car accident case with our lawyers. The amount of money that you may be entitled to receive could be more than what an insurance company is offering.
If you or a loved one is a victim of a recent car accident in Westport, CT, protect yourself by hiring an experienced Westport personal injury attorney. At Connolly Brennan Ralabate, PC, our car accident lawyers are passionate about advocating for clients' rights. We always put our clients first and will do everything in our power to achieve the outcome that you deserve. Call (203) 635-0018 or contact us online today to request a free consultation.