The Stratford personal injury attorneys at Connolly Brennan Ralabate, PC have helped get lives back on track for individuals and families not only in Stratford, but throughout Fairfield County, including in Bridgeport, Trumbull, Shelton, Monroe, Easton, and other cities and towns. We will protect your legal rights and ensure you obtain full compensation for your injuries. Contact us today for a free consultation, online, or by calling (203) 493-0093.
Unexpected accidents can have devastating repercussions. Victims of negligence often find their lives are forever changed by events beyond their control. When facing costly medical bills, lost wages, and property damage, you need the help of a law firm with a track record of success.
Navigate This Page
Experienced Stratford Personal Injury Attorneys Ready to Help
Our hard work pays off for our clients, as our legal team has recovered millions in verdicts and settlements.
Unlike many personal injury lawyers, we limit the number of cases we take on, to make sure that each personal injury claim is handled with the utmost level of care.
Connolly Brennan Ralabate, PC is committed to making sure you and your family are taken care of during this difficult time and will help you secure the best possible result.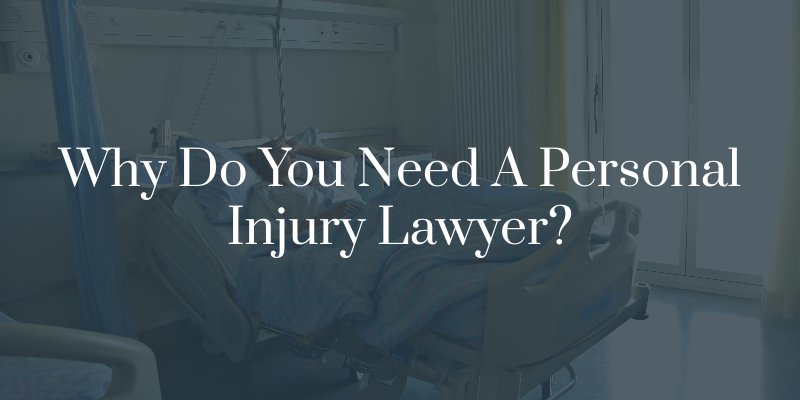 Why Do I Need a Personal Injury Lawyer?
An experienced personal injury lawyer can help get you the financial compensation you deserve. He or she will know how the court system works and has an understanding of Connecticut's personal injury laws that relate to your injury claim. Lawyers are also not intimidated by insurance adjusters, insurance companies, or other attorneys, who may pressure you into settling for less than the value of your case.
Many people are reluctant to enlist the assistance of a Stratford personal injury attorney due to concerns over the cost of hiring one. However, most personal injury lawyers who serve the Connecticut area are willing to operate on a contingency basis, which means accident victims only have to pay them if they win the case.
Common Types of Personal Injury Cases
There are many types of personal injury cases, but the following are far more common than others:
Motor Vehicle Accidents
Motor vehicle accidents are the number one cause of personal injury in the U.S. On average, there are approximately six million car accidents every year that cause three million injuries. If you or a loved one was involved in a collision, a Stratford car accident lawyer from our law firm can help.
Medical Malpractice
Medical malpractice claims arise when a patient is injured by their doctor or other medical professionals. If a healthcare provider did not competently perform their job and is responsible for an injury, they can be held liable for the resulting damages.
Product Liability / Defective Products
A wide range of catastrophic injuries to unsuspecting users can be caused by defective consumer products. The makers of defective products may be liable for injuries inflicted in a product liability lawsuit.
Dog Bite Injury
If you have been bitten by a dog and require medical attention of any kind, such as stitches or antibiotics or pain medication, you may be entitled to compensation. A dog bite attorney can help explore your legal options during a free consult.
Trampoline Injuries
Several types of lawsuits may apply after a trampoline injury, depending on the cause and where the incident occurred. If the injury was caused by a manufacturing defect, a product liability case may be an option. Whereas if the injury took place on another person's property due to neglect by the owner, a premises liability lawsuit may apply.
Wrongful Death
When a family member dies because of the negligence of another party, the remaining family may pursue a wrongful death lawsuit with the guidance of a wrongful death attorney.
Do I Have an Injury Case?
Although each personal injury case is unique, most of them require the same key elements of proof. Before the courts will grant you a judgment award, you or your personal injury lawyer will need to prove that the defendant is liable for your damages. In general, you will need enough evidence to show certain facts as more likely to be true than untrue.
Duty of care owed to you by the defendant. First, you will need to show that the person you are holding responsible for your damages owed you a duty to exercise reasonable care or caution.
Breach of duty of care. Second, you will need to demonstrate the act of negligence or carelessness that led to your accident. This could be any action or omission that constitutes a breach of the defendant's duty to you.
Causation for your accident. Third, you or your lawyer will need to show a connection between the defendant's breach of duty and your accident and injuries.
Damages suffered. Fourth, you will need proof that the defendant's actions or failure to act gave you specific losses, such as a personal injury or property damages.
With these four elements, you will have grounds to hold the defendant accountable for your accident based on the legal doctrine of negligence. Some personal injury cases, however, do not require all four elements. A strict liability claim, for example, does not require proof of negligence or a breach of duty of care. Find out if you have an injury case after an accident during a free consultation at Connolly Brennan Ralabate, PC.
What Damages Can I Recover for My Personal Injury?
Bringing a personal injury claim in Stratford, Connecticut could allow you to move forward with financial stability. A successful claim will force the defendant to give you a monetary award for your past and future losses in connection with the accident. A successful injury claim in Connecticut could pay you for several different damages, including:
Medical expenses and live-in care
Lost wages
Permanent disabilities, scarring or disfigurement
Pain and suffering
Lost quality/enjoyment of life
Property damages
Out-of-pocket costs and legal fees
The value of your personal injury case will depend on many factors, including your age at the time of the accident, the severity of your injuries, how long they will affect you and the actions of the defendant. If the defendant was grossly negligent or intentional in harming you, he or she may owe you punitive damages in addition to compensatory damages. Discuss the value of your case with our injury attorneys today.
Connecticut Statute of Limitations
A statute of limitations is a law that provides a limit on the amount of time an injured party has to file a claim against a negligent party. Statutes of limitations are different in each state. Connecticut Code Section 52-577 gives plaintiffs a maximum of two years from the dates of their accidents to file claims for injury to person. If the plaintiff does not discover his or her injury right away, he or she has two years from the date of discovery to file, with a maximum of three years from the date of the wrongdoing. If you are filing a claim for property damage only, you have three years from the date of the damage or two years from the date of discovery to file.
How Much Does a Personal Injury Lawyer in Connecticut Charge?
It is understandable to worry about the cost of hiring a lawyer after a serious personal injury accident. At Connolly Brennan Ralabate, PC, we operate on a contingency fee basis. This means you will not have to pay us out of pocket, win or lose. We will only collect legal fees once you receive a favorable settlement or verdict. That way, you will always be able to afford high-quality legal representation.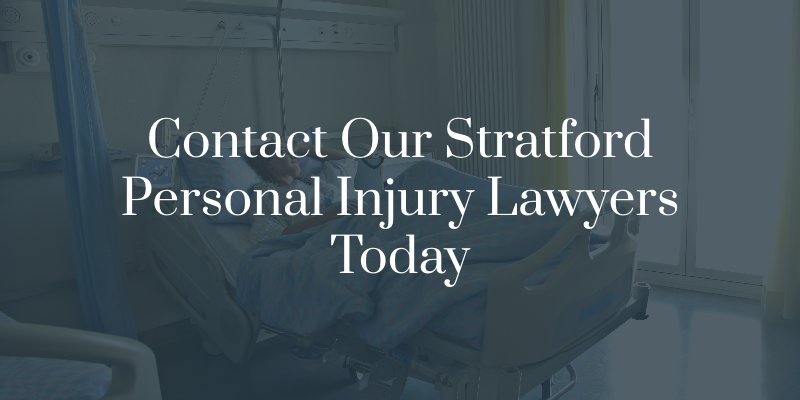 Contact Our Stratford Injury Law Firm
If you were severely harmed because of someone else's carelessness or wrongdoing, you deserve quality legal representation and to be compensated for your injuries. The experienced Stratford personal injury lawyers at Connolly Brennan Ralabate, PC can help you hold negligent people or entities in Fairfield County accountable for their actions. To schedule a free case evaluation with our legal team, call (203) 493-0093 or visit our contact page.