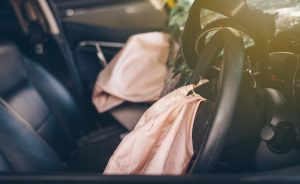 If you have been seriously injured in a collision with a truck, the Milford truck accident lawyers at Connolly Brennan Ralabate, PC can help you recover compensation for your losses. We are familiar with federal and Connecticut trucking regulations and will build a strong truck accident case on your behalf.
Nearly 5,000 people were killed in accidents involving large trucks in 2017, according to data from the National Highway Traffic Safety Administration (NHTSA). Due to the enormous size and weight of commercial trucks, when extraordinary care is not exercised, a truck crash can be devastating.
We are proud to be part of New Haven County, and serve clients in West Haven, New Haven, East Haven, Orange, Derby, Ansonia, Woodbridge, and throughout the state. Contact our Milford truck accident lawyers online today for a free consultation, or reach our Milford office by calling (203) 493-0093.
Why Choose Our Firm?
Over the past 30 years, our Milford personal injury attorneys have maintained a track record of success, recovering millions in compensation for our clients.
Clients receive personalized attention and direct communication with our truck accident attorney throughout their injury case.
We take pride in helping people and do everything we can to represent truck accident victims in the best possible way and meet their goals.
Milford Truck Accident Quick Links:
Why Do I Need a Milford Truck Accident Lawyer?
After a serious truck accident, especially if it involves a commercial truck, the trucking company's insurer will usually send an adjuster to the scene immediately. They do this in order to protect their interests and avoid blame. When you hire legal representation, your Milford car accident attorney will also begin collecting evidence, before it disappears, to protect your right to compensation.
Having a proper investigation conducted independently to determine liability will be critical to your claim, especially if you are hospitalized or physically restricted in your movements due to your injuries. After doing so, your Milford truck accident attorney will have the ability to calculate your present and future damages to give you an idea of how much your truck accident case is worth, and how much you deserve. If a settlement cannot be met with the insurance company or other liable party, our truck accident lawyers will bring your trucking case to trial.
Who Can Be Held Liable for a Trucking Accident in Milford, Connecticut?
Connecticut is a tort-based insurance state. This means that liability (the legal term for financial responsibility) will go to the person or party guilty of committing a tort, or wrongdoing. In other words, the party at fault for causing your Milford truck accident will be responsible for paying for your medical bills, property repairs and other losses. 
In Connecticut, all drivers and trucking companies must carry minimum amounts of liability insurance to pay for the accidents that they cause. If the crash investigation discovers that the truck driver is at fault for causing the crash, or that some shortcoming by the trucking company is to blame, you may have grounds to file an insurance claim or personal injury lawsuit against the trucking company itself.
The rule of vicarious liability holds trucking companies responsible for most truck accidents that involve their commercial trucks and drivers. This includes if the truck was leased or the driver was an independent contractor. There are federal laws that hold truck companies accountable in an effort to improve public safety. If you cannot hold a trucking company liable for your accident, however, you may be able to bring a claim against a cargo company, the manufacturer of the truck, a government agency or a third-party driver. 
Federal Regulations on Truck Drivers
The trucking industry is heavily regulated by The Federal Motor Carrier Safety Administration (FMCSA). They outline strict highway safety standards that truck drivers are required to adhere to. One FMCSA regulation is called the hours of service regulations, which dictates how long a truck driver can be on the road and when they must take a break. This rule can vary based upon whether the vehicle is carrying property or passengers. The rules for a property-carrying truck driver are as follows:
Truckers can work up to 14 hours a day but are only permitted to drive for 11 of these hours. The remaining three hours must be spent on meal or rest breaks.
A truck driver must have at least 10 hours of rest at the end of a day, before returning to work.
Truckers also must take days off work at regular intervals that are based on how many days a week the employer is open. If a trucking company is open seven days a week, a driver is only allowed to work 70 hours in an eight-day period before taking at least 34 consecutive hours off. Likewise, if a trucking company is open seven days a week or fewer, then a driver is allowed to work 60 hours in a seven-day period before taking 34 hours off.
Common Causes of Truck Accidents in Milford
Almost all motor vehicle collisions, including commercial truck accidents, are preventable. They occur when one or more parties fail to act in a reasonable manner. Oftentimes, accidents are caused by a truck driver's negligence or violation of FMCSA regulations, such as:
Driving while under the influence of drugs or alcohol
Driving while fatigued
Speeding
Making improper lane changes
Improper truck maintenance
Inadequate training or inexperienced driver
Ill-equipped truck for weather or road conditions
Improperly loaded or overloaded truck
Identifying the cause of your truck accident can help you understand your legal rights and options. You may have grounds to file a lawsuit against the party that caused the truck crash. If a truck accident was fatal and caused the death of a loved one, consider speaking with a Milford wrongful death lawyer from our law firm.
Common Truck Accident Injuries
One thing that sets commercial truck accidents apart in Connecticut is the severity of the injuries in the typical truck collision. In an impact between a big rig and a standard passenger car, the latter will always suffer more extensive damage. Truck accidents can cause significant, catastrophic and life-threatening injuries to the occupants of smaller cars, as well as to vulnerable road users such as pedestrians and bicyclists.
Some of the most common injuries suffered in truck accidents in Milford include:
Multiple bone fractures

Displaced fractures

Crush injuries

Skull fractures

Traumatic brain injuries

Back and spine injuries

Neck injuries and whiplash

Lacerations and contusions

Seat belt injuries

Internal injuries

Permanent scarring and disfigurement

Traumatic amputations

Permanent disabilities
If you suffered a serious injury in a truck accident in Milford or a loved one lost his or her life, you may be entitled to financial compensation for your losses. This includes compensation for property damage and your future medical needs, such as physical therapy and rehabilitation, for a long-term disability. Although no amount of money can reverse your injuries or make up for your pain and suffering, a financial award can hold someone accountable for your wreck and give you greater peace of mind regarding your future.
Truck Accident Statistics
Dozens of catastrophic and fatal commercial truck accidents occur in Connecticut every year. Federal crash statistics state that in 2018, 4,862 fatal crashes involved large trucks. This was a one percent increase from 4,804 fatal large truck accidents in 2017. The number of large trucks involved in nonfatal injury collisions also increased (by five percent) from 107,000 to 112,000 from 2017 to 2018. Thousands of these truck accident victims ended up in emergency rooms with serious bodily injuries.
According to the Insurance Institute for Highway Safety, the majority of those killed in large truck accidents in 2019 (67 percent) were the occupants of cars and other types of passenger vehicles. An additional 15 percent were pedestrians, bicyclists and motorcyclists. This shows that while truck drivers and trucking companies often cause collisions, it is those who are outside of the big rig that are the most at risk for serious and fatal injuries.
Our experienced truck accident lawyers in Milford, Connecticut will help you determine which parties are liable and hold them accountable. Whether that is the truck driver, the company they work for, the truck's manufacturer, etc., our personal injury law firm will do what it takes to obtain the compensation you deserve. Schedule a free consultation with a Milford truck accident lawyer today, call (203) 493-0093.