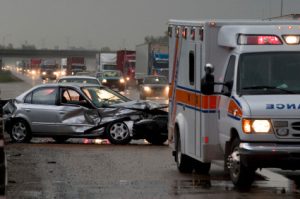 If you or a loved one has been injured by the negligence or carelessness of another person or a corporation, Connecticut law entitles you to seek justice and financial compensation for your losses. At Connolly Brennan Ralabate, PC, our Milford personal injury lawyers' priority is to get our clients the money they deserve.
For help now, please call (203) 493-0093, or use our contact form to schedule a consultation at our law office. We serve clients throughout New Haven county, including in Orange, West Haven, New Haven, Derby, Woodbridge, and across the state.
Why is Our Firm Right For You?
With over 30 years of experience, we have the legal knowledge that's needed to produce the results that you deserve after a serious accident.
Our personal injury law firm in Milford has a strong record of handling complex cases and have recovered millions of dollars in compensation for our clients.
We make it a point to stay in constant and direct communication with you regarding the status of your injury case.
Milford Personal Injury FAQs
Why You Need a Milford Personal Injury Lawyer
Most personal injury cases begin with an insurance claim. When your case is first filed, it will involve a lot of calls, emails, and paperwork back and forth between you and the insurance company. Then, it's a matter of gathering evidence and deciding how to move forward with your claim. A personal injury attorney knows how to deal with insurance companies and can handle all communications with them for you. Insurance companies can be challenging to work with and may try to take advantage of your difficult situation by offering you a quick and low settlement. You may also face an unfavorable settlement offer if you are filing a Milford truck accident claim against a large trucking company or other large corporation. Also, if a you are a victim of injury from a defective product, our Milford lawyers can help.
The amount of compensation you are entitled to will rely heavily on the assessment of your injuries, which a personal injury lawyer will know how to do, in order to determine the value of your injury claim. Once this monetary figure is calculated, your injury lawyer will put together a strong case on your behalf and do everything possible to win you this settlement amount.
How Do I Know if I Have a Personal Injury Case?
Those who are injured in seemingly preventable accidents may wonder if they have a valid personal injury case. Most injury cases are based on the presence of negligence, which simply means that someone didn't do what they were supposed to do. In order to prove negligence, your injury lawyer will have to demonstrate the following elements:
The defendant had a duty of care
He or she breached this duty
You were injured due to the defendant's breach
Your injuries resulted in monetary damages (medical bills, lost income, etc.)
How your Milford personal injury attorney will go about proving negligence will depend on the circumstances of your injury case. Proving negligence may vary depending on the type of case, such as a medical malpractice or car accident case in Milford. For more information about how negligence applies to your case, it is best to speak to a knowledgeable Milford personal injury lawyer.
Types of Compensation Available
In all personal injury cases, your attorney will demand that you are compensated for your injuries, including all or some of the following types of damages:
Medical bills
Lost wages
Pain and suffering
Permanent disability
Property damage
In certain cases, Connecticut judges and juries may also award punitive damages. These damages are not meant to compensate a victim for their losses but are intended to punish the at-fault party for their extreme, deplorable behavior.
The legal team at Connolly Brennan Ralabate, PC offers free initial consultations to discuss your legal rights and options. Even if you are not sure if you have a personal injury case, it may be beneficial for your financial future and your peace of mind if you speak with one of our lawyers. Get in touch with our law firm today, online, or by calling (203) 493-0093.